A Community Partner Since 1915
The vision of our founders is just as relevant today as it was in 1915: Maintain local leadership to serve the needs of local farmers.
The mission of Loudonville Farmers Equity is to supply our valued customers with the best quality products and unmatched service.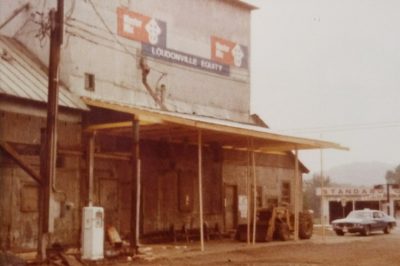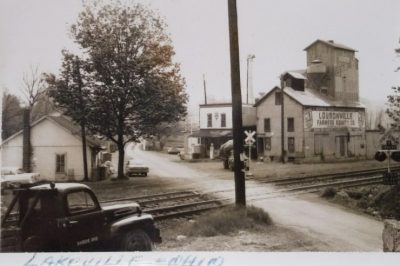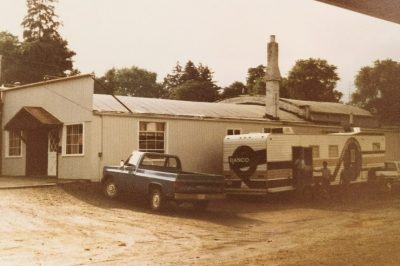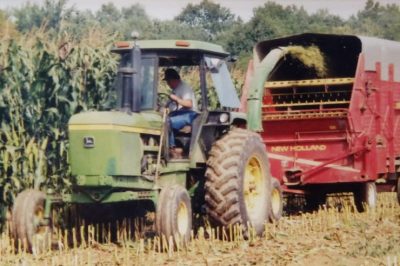 The birth of Loudonville Farmers Equity
The Loudonville Farmers Exchange was incorporated on May 28, 1915 by C.C. Baldner, C.A. Heffelfinger, M.J. Sprang, H.A. Dahl and C.F. Heyde. There were 40 charter members. Each member subscribed to one share of stock at $25 per share. H.A. Dahl was President of the Board of Directors and C.F. Heyde, Secretary-Treasurer.
The Levering Bros. of Fredericktown, Ohio came to Loudonville in 1909 and built the South Side Elevator. The Board of Directors of the Loudonville Farmers Exchange purchased this elevator from them for $4,500 on June 15, 1915. They later sold the corner lot to the Loudonville Motor Company for $500.00. Today, the Loudonville Farmers Equity office occupies the building built by Loudonville Motors.
Brown T. Craig was hired as the first manager for $75 per month. The elevator opened for business July 1, 1915. Mr. Craig did the office work, and the mill work was handled by two employees, John Harris and Burleigh Dill.
Lakeville Equity becomes part of the family
In 1925 the Lakeville Equity operation became part of the Loudonville Farmers Exchange, and was closed in 1996.
In 1927, The Equity began to grind and mix feed under our trade name of "Leeco." A truck was purchased and began delivering feed to several retailersin nearby towns, and also hauled grain and supplies for customers. For several years, the Exchange had a livestock truck and hauled stock to Cleveland.
In 1928, the elevator was reincorporated under the name of The Loudonville Farmers Equity Company, and the stock was raised to $100 per share.
Elevator managers, in order, were: B.T. Craig, George Heyde, H.A. Fombell, A.M. Heydinger, Mr. Deckard, Scott Lozier, Albert Fisher, Harold Stover, Raymond Shultz, Roger Stitzlein (1978-2020), and Jon Spreng (2020-present).
Land acquisitions fuel growth
Over the years, several land purchases have helped expand the company. In 1980, the Board of Directors purchased the present office building. In 1984, the Conrail siding was acquired, and in 1985, ground was purchased for the pole building storage shed.
In 1989, the BP/Sohio lot across the street from the mill was purchased for additional storage. In 2001, nine-tenths of an acre was purchased from the adjacent canoe livery, and a new pole building was constructed there in 2002.
In 2009, the Equity purchased the former two acre bowling alley site, along with eight acres from the Sprang family, and a 70'x300′ equipment storage building was built there.
Between 2010 and 2014, four 60,000 bushel grain bins were added. In 2015, the Equity purchased the former BP/Sohio bulk plant property and in 2017 a 70'x112′ crop care warehouse was built there.
In 2016, a 60'x120′ shop was constructed adjacent to the equipment storage building and grain bins. Six acres north of the new shop were purchased in 2018, and in 2019 all new feed processing equipment was installed in the mill, and a new computer system for billing and inventory control.
Equipment, services and company continue to grow
The trend toward bulk handling of grain, feed, and fertilizer has created a change in the type of equipment used today. The Equity currently has storage for over 450,000 bushels of grain, 300 tons of bulk concentrate/feed, and over 2,000 tons of bulk fertilizer. In 2023 we began moving soil at our shop location to allow for expansion for our storage and future operations. The Equity has focused our efforts on custom applications including planting corn, soybeans, wheat, rye, and alfalfa. Custom application of crop products and nutrients has continued to grow and push to over 80,000 acres in 2022.
Since 1978, total Equity assets have grown from $450,000 to over $15 million. Sales last year were over $25 million. The Equity now has more than 350 shareholders.
The Equity currently has more than 40 employees. This years board members are Dean Shoup (president), Jon Byers (vice-president), Tom Bender (secretary), Matt Stewart, and Andy Cresswell.
2020 Ushers in Era of New Leadership
Roger Stitzlein, who had been with Loudonville Farmers Equity for 42 years, retired in 2020. He grew up on a Loudonville-area farm and never intended to come back home. However, he did and the Loudonville Farmers Equity Grew under his leadership.
Upon his retirement, the board tapped Jon Spreng to oversee the century-old cooperative. Spreng started as a sprayer operator and became a certified agronomy adviser before taking the helm of Loudonville Farmers Equity. He joined the co-op in 2001.