The retail store at Loudonville Farmers Equity has become a staple for the best service and quality products in Loudonville and surrounding communities.
Are you big into the livestock show world? Did you know Loudonville Equity is a Sullivan dealer? 
We have everything from halters to shampoos and sprays. If you have interest in larger supplies such as blowers, fans or chutes, give us a call and we would be happy to answer any questions and get it ordered! 
The Equity also carries show feeds with well known brands, such as Honor Show Chow, High Noon, and Show-Rite.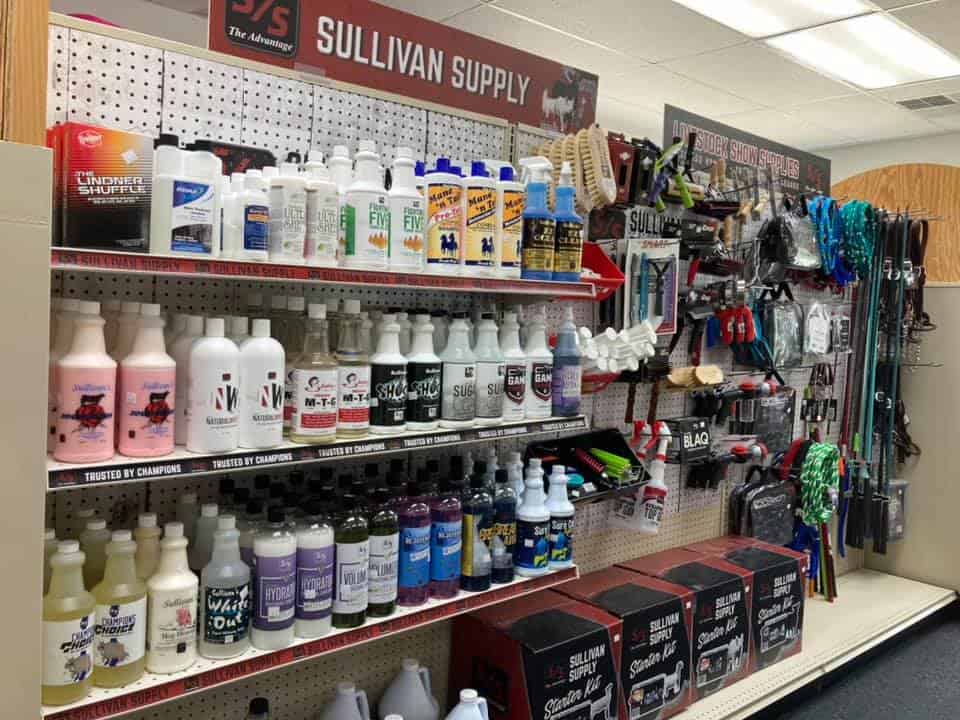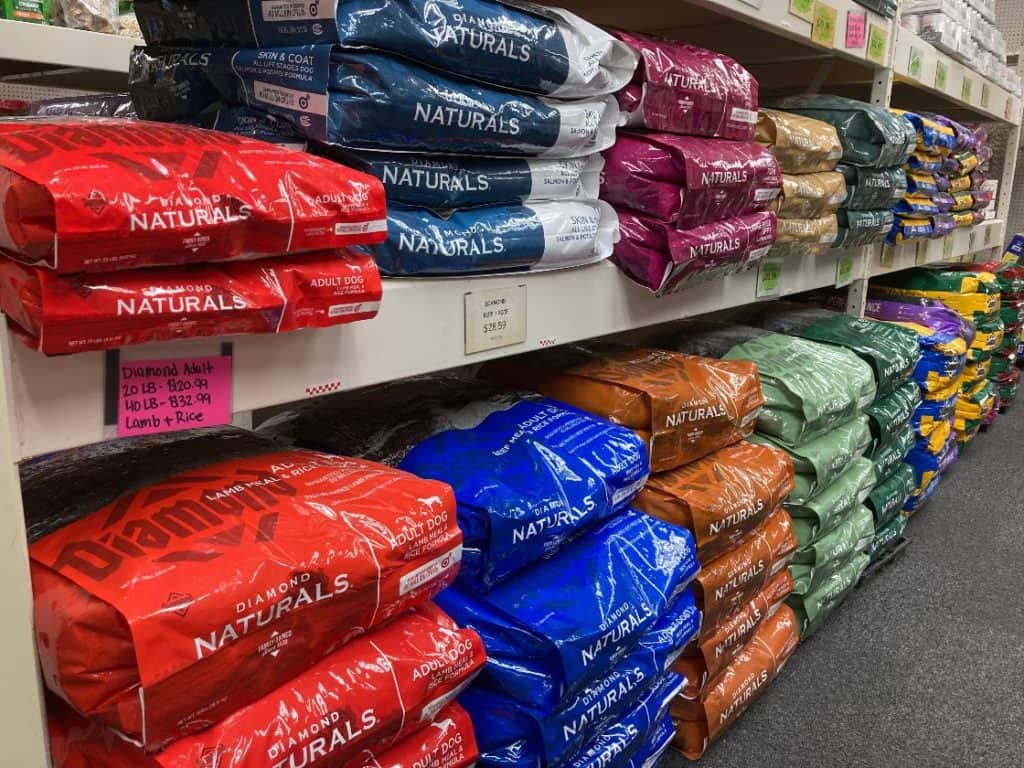 We carry a wide variety of food for your companion animals and pets.
Check out the great line of dog and cat foods such as, Diamond Naturals, Blue Buffalo, Exclusive and Red Flannel. We also carry Grain-Free options from Taste of the Wild and Infinia, to help with any dietary need.
Whether it's food, treats, toys, collars, leashes, or food bowls for your dog or cat, we have it. Not to mention flea and tick control products.
But, at Loudonville Farmers Equity we also carry feed, feeders, waterers, heat lamps and other products for rabbits, guinea pigs, chickens and mini pigs.
You will also find products to eliminate that pet odor and keep your carpets clean and smelling fresh.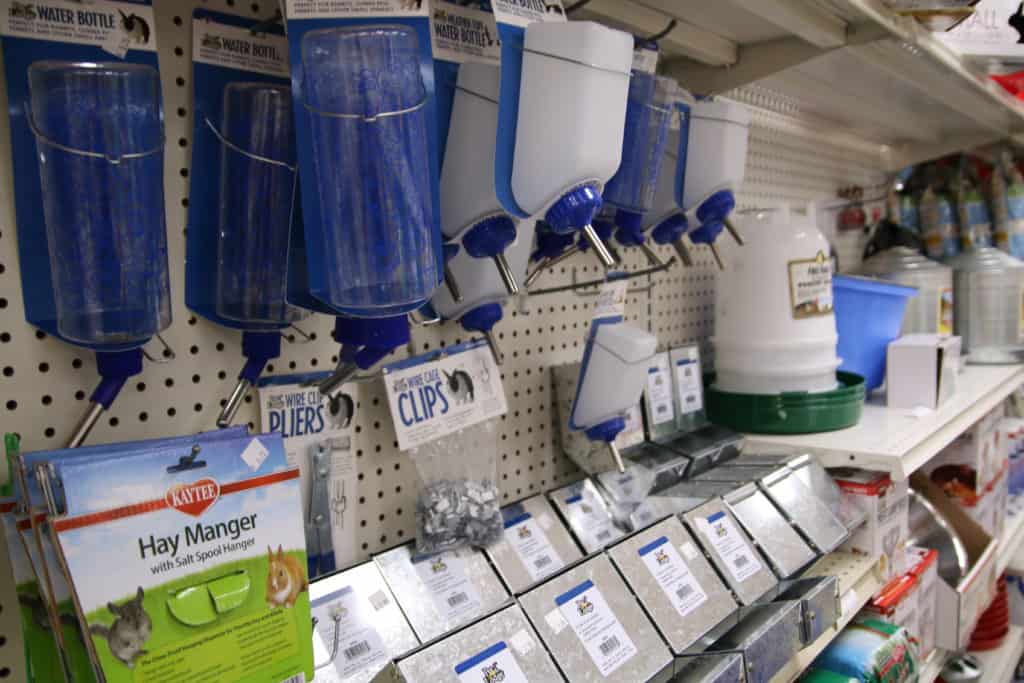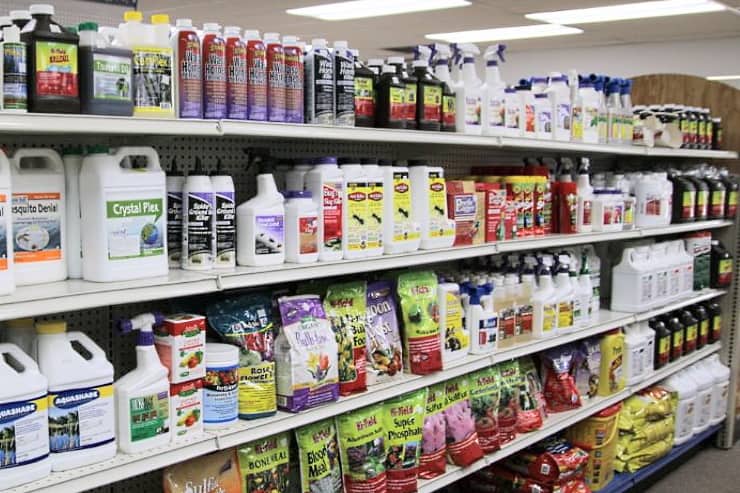 From home canning supplies to pond treatment, Loudonville Farmers Equity carries a range of products to make your life easier and better. For the garden, we have fertilizers, top soil, potting soil, composting materials, seed starters, bulb planters, and garden hoses and nozzles. We have bug and animal repellents, weed killers, and tomato cages.
For the home we carry home canning supplies, water softener, and ice melt.
Need seed for your lawn? Ice melt for your steps and driveway? Grass shears? Fish food for your pond? We have all that on our shelves waiting for you on your next visit.
More families are extending their homes into their backyards, making them a more peaceful and comfortable place to relax and enjoy nature.
Loudonville Farmers Equity can help you achieve that with our line of bird feeders, including those for hummingbirds, and shepherds hooks. We have products to protect the bird feeders from squirrels.
You have a nice selection of bird seed, suet and liquids (for the hummingbirds) from which to choose in our retail store. Want a bird bath? We have them, too.
We also carry food plots to attract deer, making your backyard a safe haven for them to come and eat, while you enjoy the view.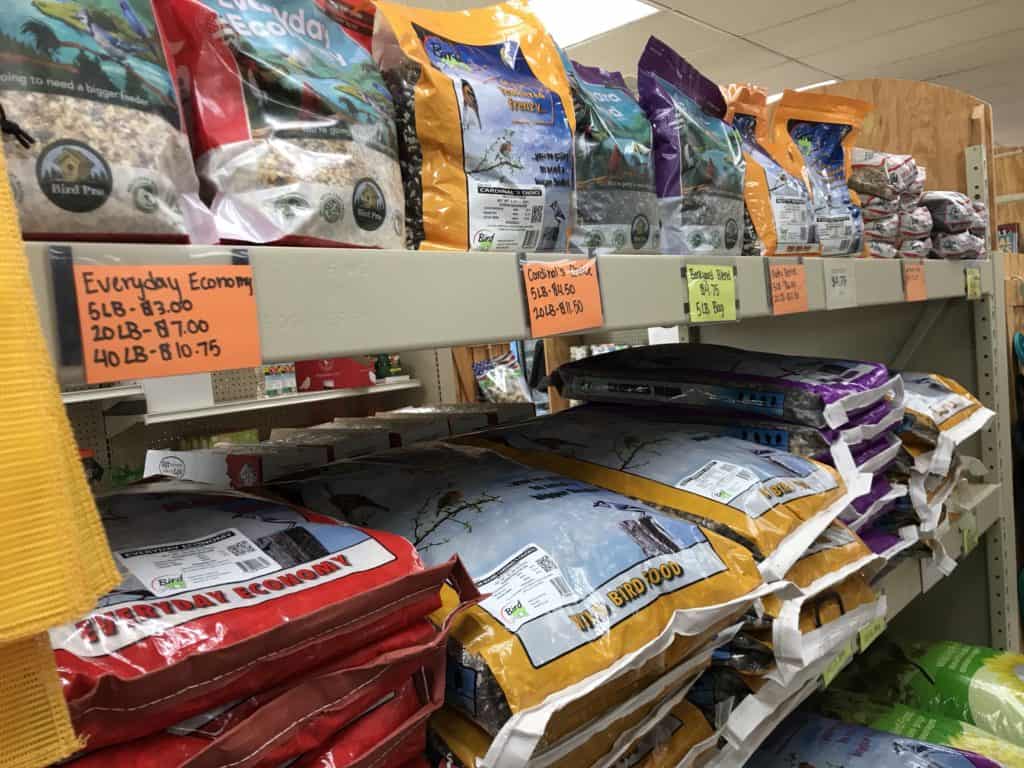 Barn and Stable / Pest Management
Need some Gallagher Fencing to contain your livestock? Gates to pen them in? Steer stuffers to feed them? Loudonville Farmers Equity has what you need.
We carry a broad range of products for animal health, grooming supplies, calf tags, marking tags, and marking pens/livestock markers.
When you visit us, you can also check out our pest management products, like live traps for racoons, possums, and skunks; rat poison; mousetraps; flea foggers; ant killers; spider traps; bee sprays; and racoon head and leg traps.
We never want to see our animals sick. Loudonville Farmers Equity provides nutrition services, and animal health products.
 We carry most of what you need to care for and treat your livestock; such as de-wormers, cattle vaccines, calf boosters, anti-fungal treatments, bloat treatments, milk replacer and much more.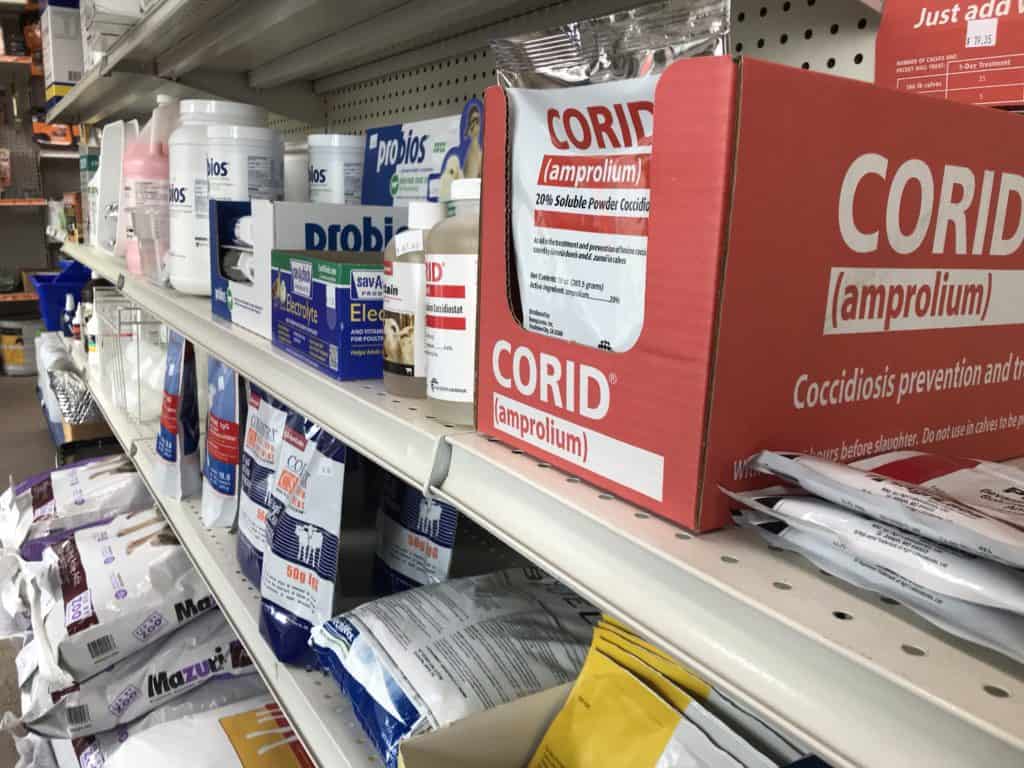 Stop in and order or see our great selection of Dan's Hunting Gear.
We also have your feet covered with our new full line of Quatro boots and overshoes from TREDS and Tingley.
In our improved Kidz Korner you will find all sorts of toys for kids of all ages. 
Have your children play in our table corn pit while you shop around the store.
We carry all sorts of puzzles, coloring and activity books, animals, tractors and so much more!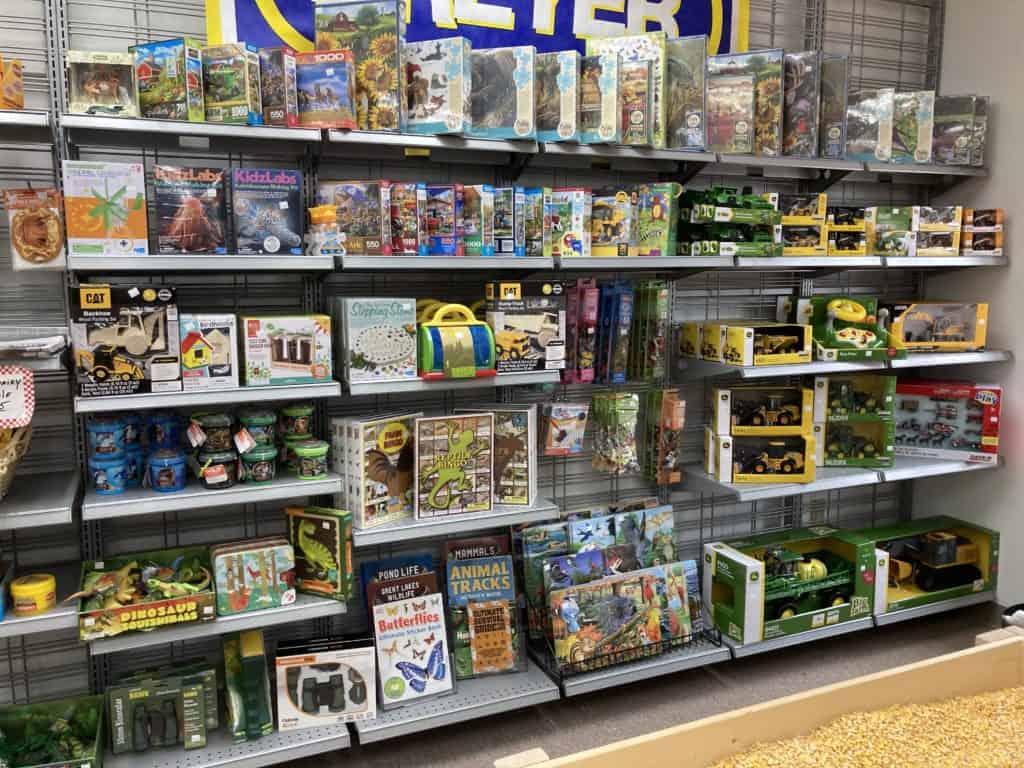 Whether you need a scoop, bucket, shovel,  broom,  pitch fork, or rake, we have a nice selection of hardware items in our retail store. You can also pick up tarps, tarp straps, tie downs, trailer pins, and gate pins.